1.6
Download GTA Vice City - Grand Theft Auto and submit the town to your own personal will. Enjoy unlimited hours of action and fun with GTA for iPhone

Take over Vice City
One of the most outstanding video game sagas in the last years has been the Grand Theft Auto series. If you love this great game like so many others do, don't hesitate to download GTA Vice City - Grand Theft Auto for iPhone.
Earn respect in Vice City
In this version of Grand Theft Auto you'll be transported to the eighties in Vice City. A place with aesthetics that will remind you of the Miami portrayed in the famous movie Scarface, and in which you, as the main character, must build yourself a reputation that would scare Tony Montana himself.
Features
High-quality graphics.
New shooting options.
Customizable controls.
Option to save games on iCloud.
Many hours of gameplay guaranteed.
Compatible with Retina Display devices.
Personalized iTunes playlists.
Choose how to succeed
In Grand Theft Auto Vice City, you'll face a city of many landscapes and environments where luxury and poverty coexist, and where you will have the chance to experience first hand the fine line between these worlds. Choose how you want to prevail in Vice City and enjoy a massive scenario with a high level of interaction.
Requirements and additional information:
Requires iOS 5.1.1 or above.
Compatible with iPhone, iPod touch and iPad.
This is a paid app.
Antony Peel at Google +
Images GTA Vice City - Grand Theft Auto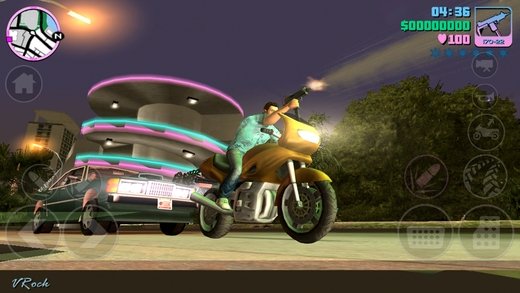 Try out the first game of the series and become the most powerful thief
Play GTA 3 on your Android device